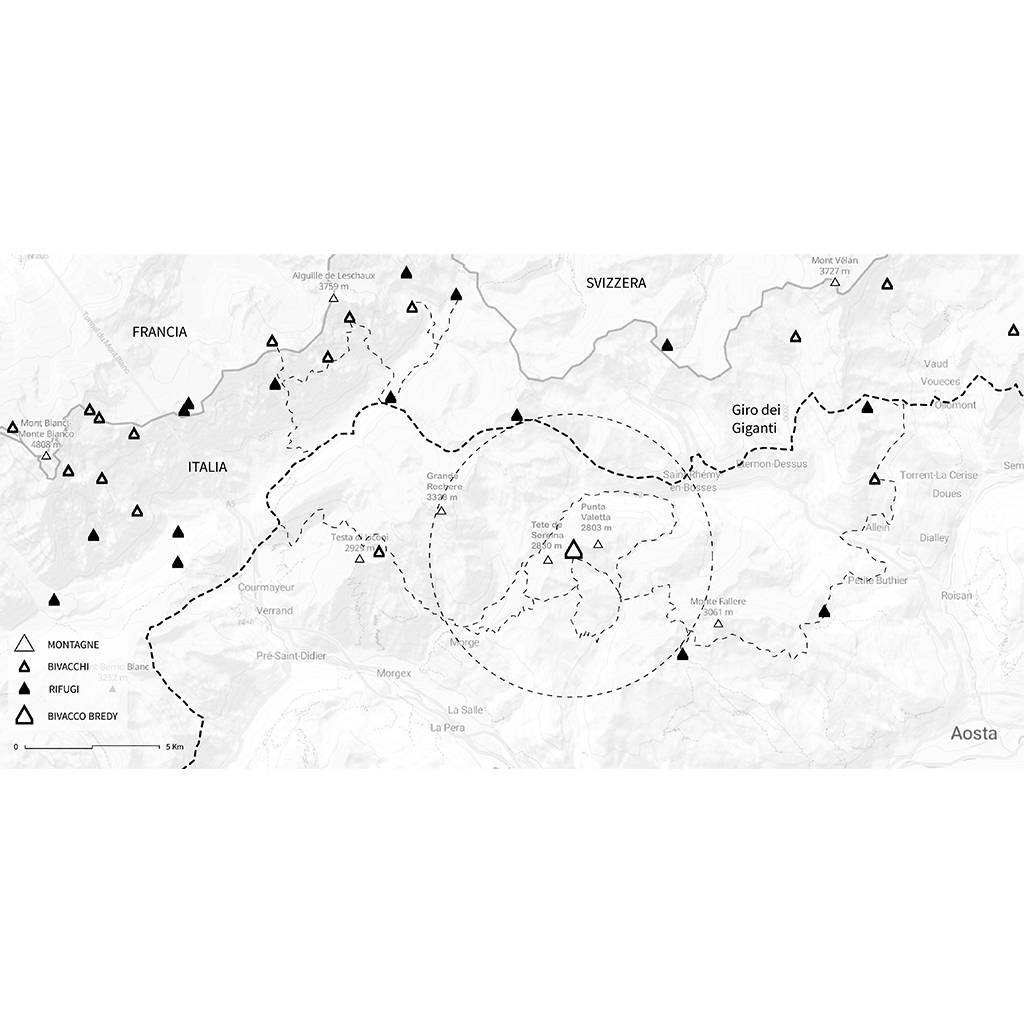 BIVACCO BREDY

Bivacco Bredy is the winning proposal from an invited competition organized by YACademy and Cantieri d'Alta Quota on behalf of the Brédy family. Developed by BCW Collective, the design is a specific solution for a high altitude site in the Italian region of Valle d'Aosta, near the Laghi di Dzioule, two small alpine lakes at 2500m elevation in the secluded Vertosan Valley.

The competition sought detailed designs of a bivouac to celebrate the memory of Claudio Brédy, a well-known politician and alpinist from Valle d'Aosta who tragically lost his life in a climbing accident at the end of 2017.

Inspiration from the life of Claudio Brèdy and the mountains he was so passionate about motivated the memorial architecture quality embedded in the proposal. The spirit of the man and the place are captured through symbolism. Minimalist design choices embrace the essentiality of the mountain context, while the cantilevered form, pushing into the void, evokes the absence of an important member of a family and a community at large.

The entire structure forms a telescope, opening towards grand views to the south. A large opening frames Gran Paradiso, one of the 4000m peaks the alpinist ascended during his career. This orientation doubles as an environmental design strategy as well, maximizing solar gain to warm the interior even in the cold months. Durable zinc cladding over insulated panel walls helps capture and retain heat.

With a welcoming interior space, clad in wood and organized for maximum functionality, the experiential qualities of the surroundings are brought to the forefront. Folding sleeping bunks, made from climbing cord, line either side of the shelter, which culminates in a spacious common area highlighted by the stunning view beyond. A vestibule adds protection from the elements and a space to store gear.

The strong yet simple form, inspired by its context and cantilevering into the void, will create a new iconic landmark for the Vertosan Valley.